OUTFIT FOR THE DAY.
Trying to do a Joyce again. (:



And there is something wrong with the camera. I need to fix it soon.



Nightlights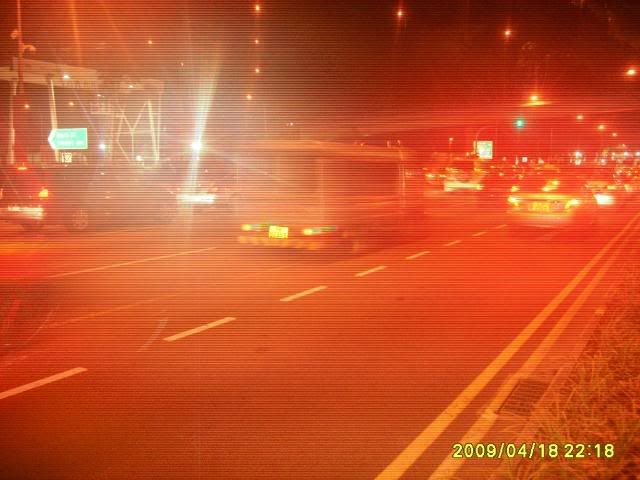 Got home. Dad told me to clear the utility room. First I started by packing my shoes.
While I was at it, I thought why not snap a pic of them and blog about it. Need some de-stress after all the counting today. I shall do counting proper. Order of shoes are not according to merit.

1. Fold-able calf high sneakers. I bought these years back at Trendy Zone. They're really comfy especially for rainy days cos I know for sure my toes would not get wet. And I really dislike it when my shoe and socks make that squishy sound.



2. My favourite pair of blades. Oh wait, I only have one pair. I consider them as one of my shoes. I don't care what you say. They are feet wear!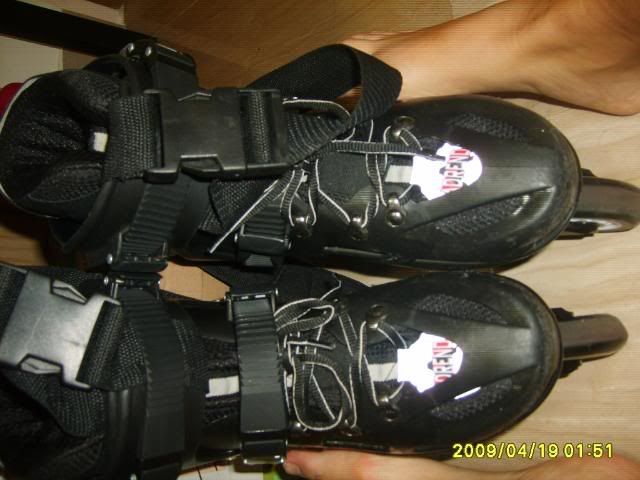 3. Northstar sneakers. Mom got them for me a long long long long time ago. But I never liked this pair of shoes. It's too loose for me.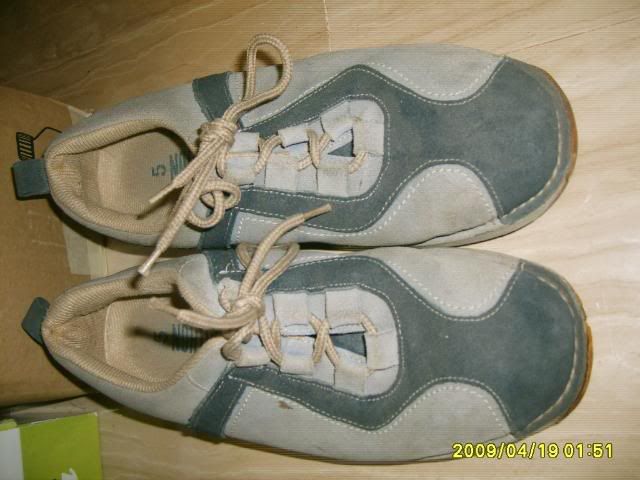 4. Red embroidered grandmotherish flats. Love these. But never really get the chance to wear them around for they're a lil hard to match.



5. Gladiators! The one that Shinikim Mongave got for me on my 19th birthday! These gladiators came along with pretty pretty pretty cupcakes (: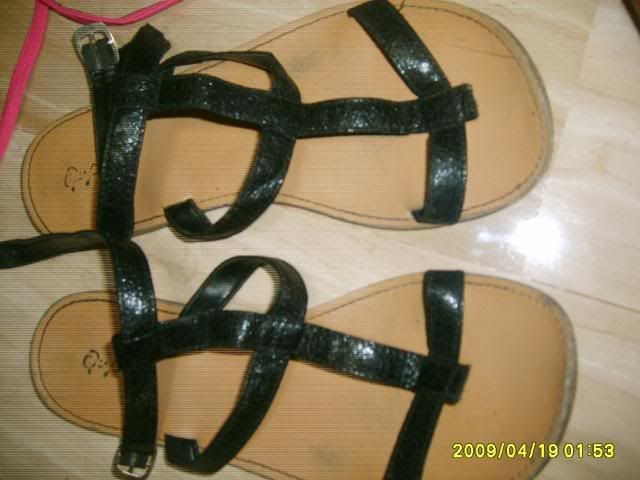 6. Asics Gel Kayanos. Comfortable running shoes that I've only used once. Need to get running as soon as the exams are over. I might even run everyday. Please motivate me. No wait, force me to get running.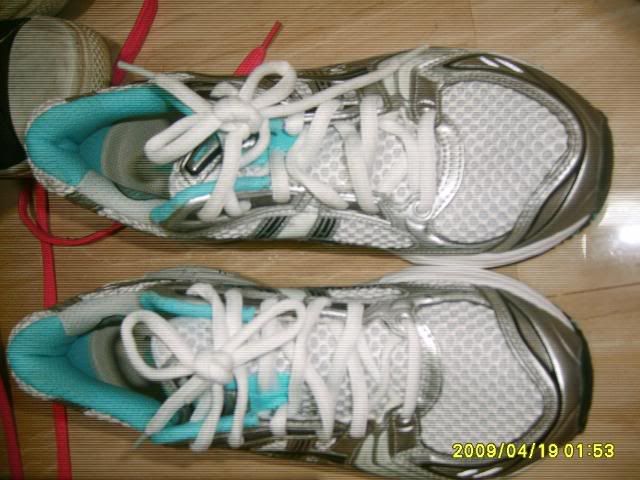 7. Rubber shoes for trekking. The texture of the rubber is good for getting a grip on wet rocks.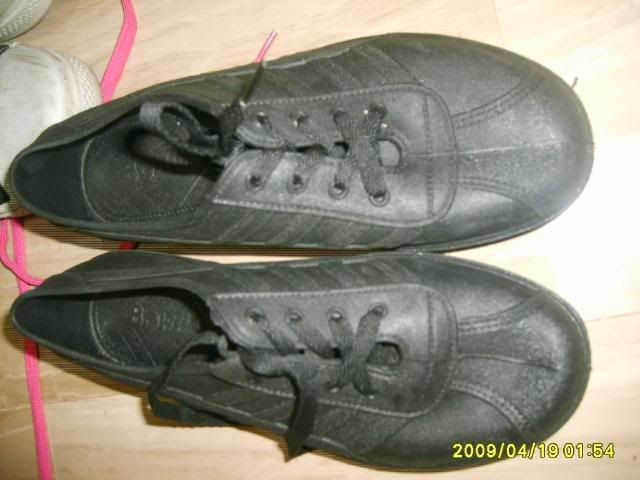 8. La Coq Sportif walking shoes. Got them in J1 for school. But after the principal then warned me about the pink laces, I stopped wearing them altogether.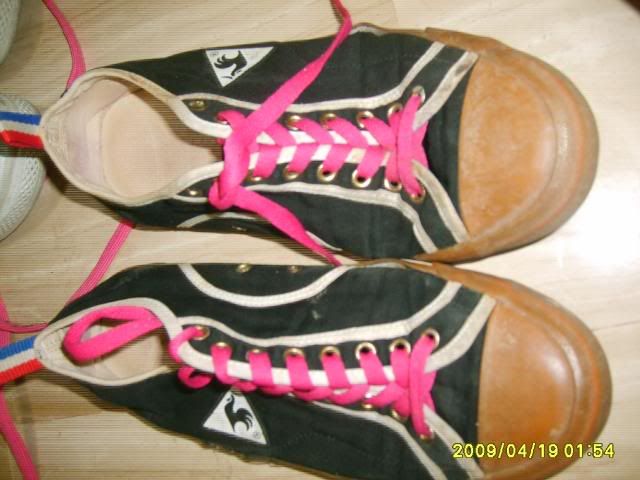 9. Brown loafers! I almost forgot their existence! Threw out so many things when I moved and was quite happy to see these pretty brown things again (: Bought them at BATA in Malaysia.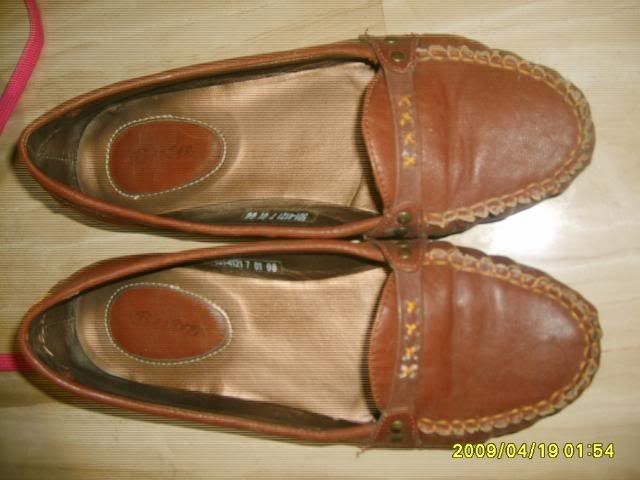 10. Nude heels from Novo. Haha Travis, your shop! Like them pretty much but never really enjoy wearing heels. Gotta start learning how to keep my back straight when I walk in heels.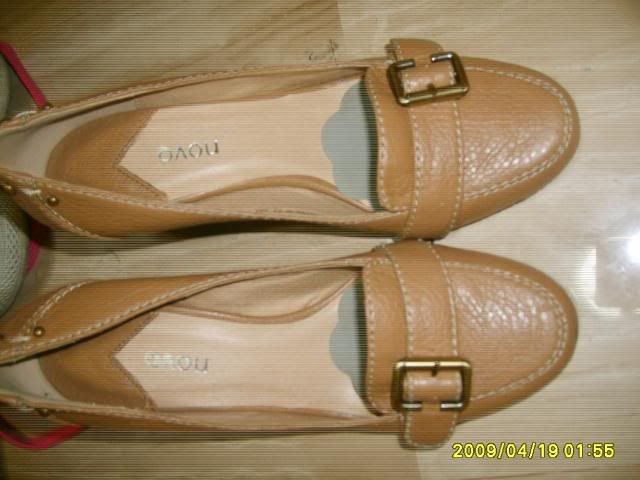 11. The newest in my collection of shoes. Vans that not only look good but feel good too.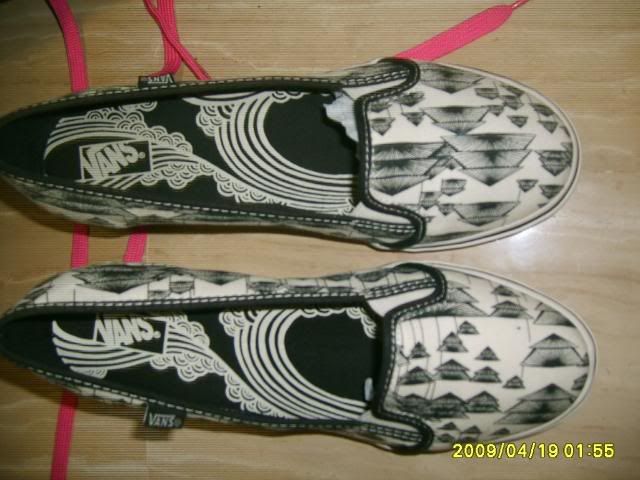 12. White zipper shoes. Got them for $12.90 at a clearance sale in JP. And they're dirty already in case you're wondering. Why can't I keep my white shoes white.



13. Brown elflish shoes that is imported from Taiwan. I wear them around so much that I'm beginning to see wears and tears on them.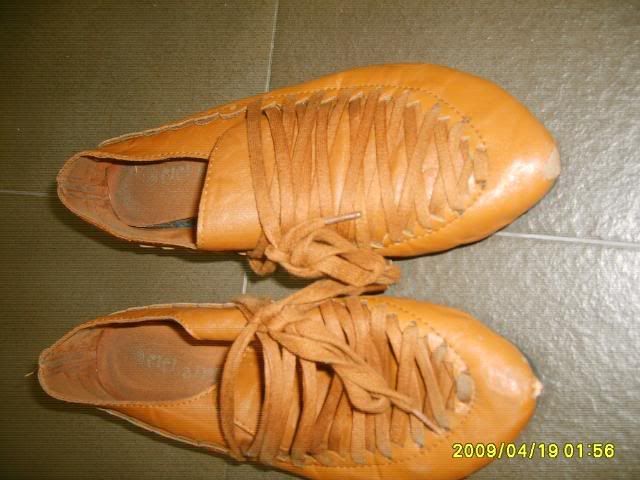 14. Beige canvas ribbon shoes. Got these at Denim Fair. It was the last pair and it is so pretty! How can I resist! I need to curb my spending a little. Savings are made up of 20% of my allowance/ whatever. NEED TO START SAVING.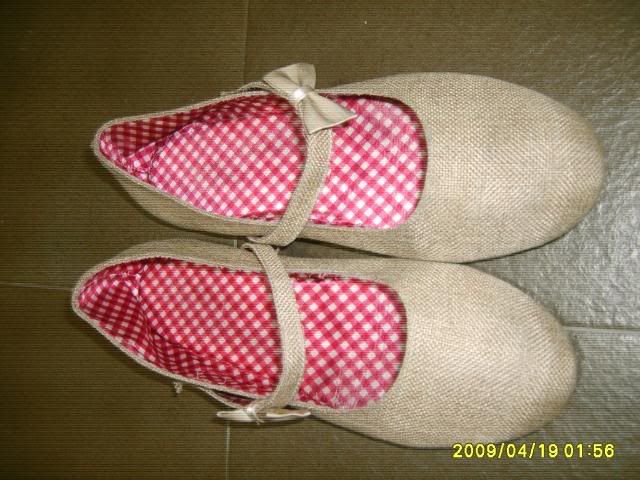 15. Black ankled flats. Got them for $9.90. Cheap and nice!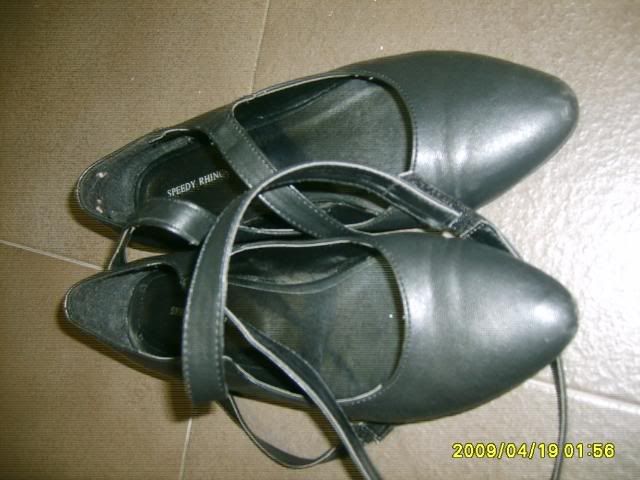 16. Charcoal sandals. Great for lazy days.



17. Black pointed work shoes. Bought them when I first started work at Bosch.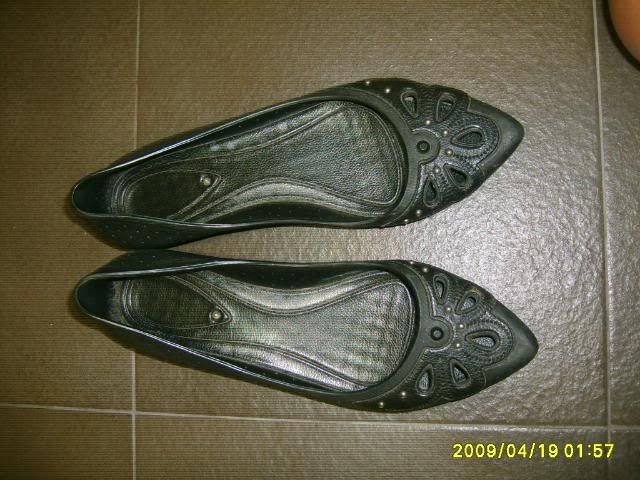 18. Last but not least, my topshop boots. (: Definitely my favourite pair of shoes. They won me 3 times my purchase. HEEHEEHEEHEEHEEHEE



18 pairs of shoes to last a lifetime.
18 pairs of shoes to tour many places (: