1. producing distorted sensory perceptions and feelings or altered states of awareness or sometimes states resembling psychosis; "psychedelic drugs like psilocybin and mescaline"
2. having the vivid colors and bizarre patterns associated with psychedelic states; "a psychedelic painting"
3. (of a mental state) characterized by intense and distorted perceptions and hallucinations and feelings of euphoria or sometimes despair; "a psychedelic experience"
The second definition of psychedelic is how I always define it to be. And if you know me, I have this thing for psychedelic stuff. I guess it's the colours and all that draws me to this psychedelic-ness. And now, let me show you how you can work psychedelic into your daily wear.
WEAR COLOURFUL STOCKINGS LIKE
SHI M
. HERE.
And Shi M. is an artist/student. I found her on lookbook and I like her stockings so much.
Oh and check out her
artworks
, they are pretty good (: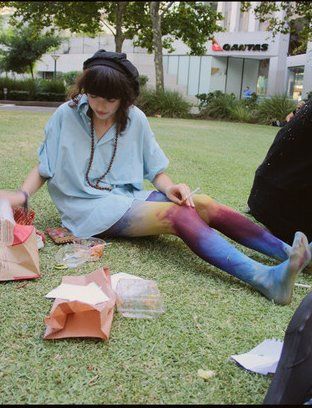 WEAR A COLOURFUL TEE LIKE
SHI M
. AGAIN.
WEAR A COLOURFUL SCARF DRESS LIKE
BERNADETTE L.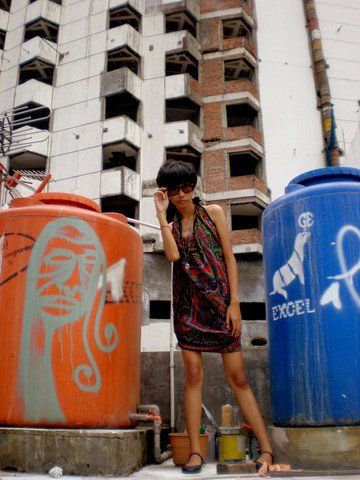 So there you go, 3 simple ways to go psychedelic today (: